Hotel Reviews that you can trust!
OK, you do not last 40+ years in the travel business without some muscle.  I have information, reviews, current information and most important my personal knowledge and experience for many hotels around the world from Fargo, North Dakota to Kathmandu, Nepal.  And of course I have a portfolio of very special hotels in Spain.  Yes, I have personal reviews based on actual visits (me sleeping there!)  and client visits to thousands of hotel around the world.  I am happy to share these reviews with you.
A special hotel in Madrid:
The Principal Madrid Hotel***** is much more than a luxurious modern boutique hotel. Its prime location in the heart of Madrid, its exclusive entrance, its 76 elegantly appointed rooms, the stunning Terraza (rooftop terrace,7th floor) with what may be the best views in Madrid, and its Ático (penthouse, 6th floor) where avant-garde haute cuisine meets classic cocktails in a space with the best music are reasons enough not to miss the opportunity of discovering this renovated building, now one of the capital's must-see sights. The Principal is not a Virtuoso hotel…..but it has everything it needs to be one someday! I do recommend that you book this hotel with me in the Superior Room 23 sq. meters, Premium 25 sq. meters or Jr. Suite 35 sq. meters as the lower category rooms can be a bit small in size.
"A comfortable and sophisticated feel is the vibe you get from this hotel.  Service is quiet and gracious.  It is a perfect place to enjoy this fantastic city.  You are steps away from some really amazing restaurants and shopping"
                                                                                                   –Tom Smith-Certified Spain Specialist
 A special place in Catalunya…..Spain!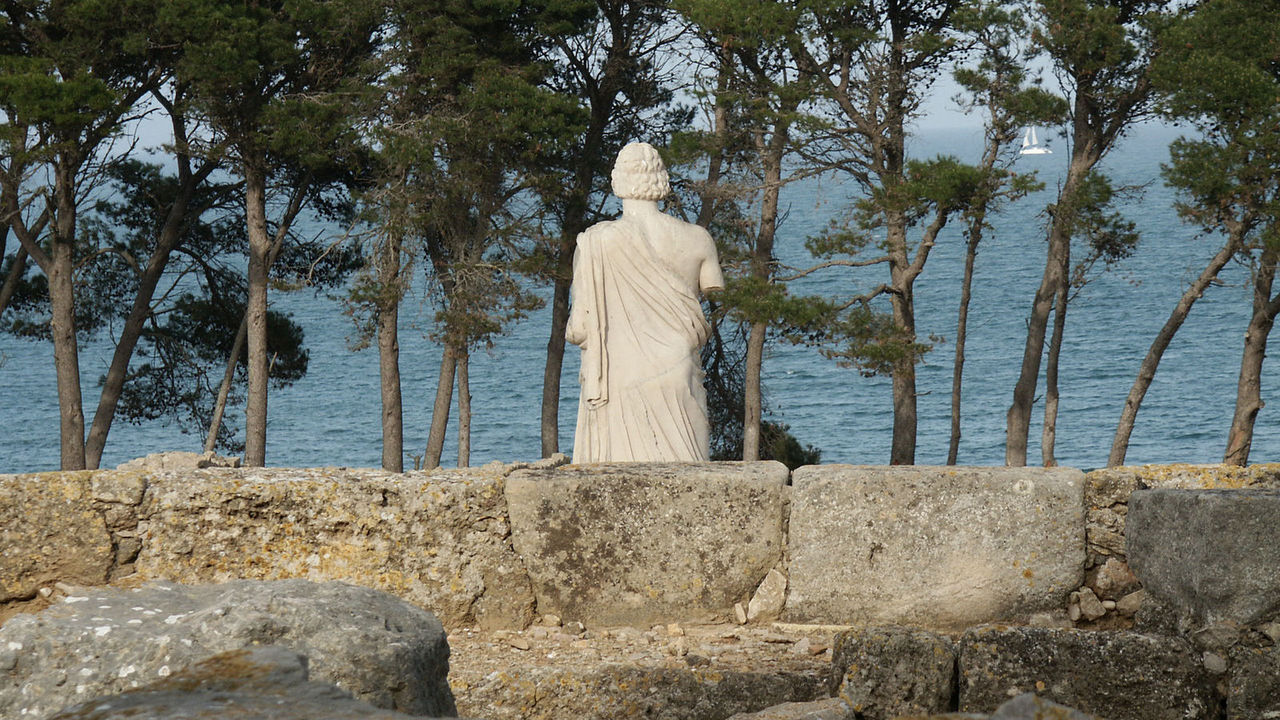 Hostal Spa Empuries****
The hostel empúries spa rests on an ancient site, located next to the Greco-Roman ruins of Empuries, in l'Escala and whose recollection and beauty attracted both Iberians and Greeks sailors, as the early Romans who settled on the peninsula Iberian.
Hostal Spa Empúries is located in a privileged environment of the Costa Brava, on the beach of Portitxol, in the fishing village of L'Escala Reaching Scale follow the signs leading to the ruins of Empúries.
In this privileged location we offer a proposal for Responsible Tourism, ecological and sustainable, in the heart of the Costa Brava.
And the restaurant!  Villa Teresita  Restaurant is a gastronomic space eco-Mediterranean cuisine with a menu prepared by the chef own Rafa Peña, offering a cuisine made, ecological, modern and full of pure flavors and nuances.
Rooms:
Sea View rooms……All rooms have flat screen television, telephone, air conditioning and heating, safe, hairdryer, complimentary welcome, and minibar.  Rooms 100% Smoke Free.
Spa facilities Empúries
Our Spa Empúries offers the following facilities:
A gym with large windows overlooking the pine trees that surround us and the sea, which will invite more search more vitality through our high quality equipment working the three fundamental elements of fitness: cardio-vascular, the muscle strength and stretching
A water area with relaxing and stimulating activities:
– Recreational pool with temperature between 32 and 36 degrees, bubble, massage jets plantar, gooseneck and
waterfall cobra.
 Swimming pool 14 meters long and 28 to 26 degrees
Hammam starry sky
 Dry Sauna with Garden
 Shower bucket of cold water
 Pressure shower waterfall
 Shower bi-thermal sensation
 Steam shower bi-thermal
A zone of treatments and therapies with four comfortable cabins where we perform a variety of treatments and therapies always using materials and products consistent with our philosophy of eco responsibility and our concept of holistic health
A relaxation room exclusive to rest before or after your treatments where you can take to rehydrate, eat a fruit or just browse one of our books
In the locker room we offer: towel, flip flops and bathing cap. Also for your convenience and toilet, find hair dryer, shampoo, shower gel, conditioner and body lotion
---
A great hotel in London……….
K + K George ****
 Relaxed refreshing ambiance and warm hospitality welcome you for an enjoyable stay whether you're shopping in the world's finest department store – Harrods – in Knightsbridge, enjoying the luxury stores in Bond Street, Piccadilly, taking a tour of the museums in South Kensington, or a stroll in Hyde Park adjacent to Kensington Palace.
In a vibrant city with its fast paced culture blending with a heritage you can enjoy in the buildings, parks and scenery of London, you will find in the Earls Court Hotel George a perfect base from which to explore the sights of London, shop to your heart's content, or conduct your business.
Double rooms go for about $225.00 per night which includes tax and breakfast.  A great value in London.  I highly recommend this hotel as the comfy rooms and location cannot be beat.  -Tom Smith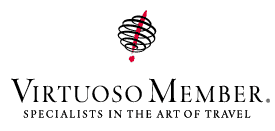 Because Tom Smith Travel-The Travel Society,  a VIRTUOSO MEMBER is a Preferred Partner  You receive special amenities when you book your reservations for most Four Seasons Hotels and Resorts, Rosewood Hotels, Fairmont, Raffles,Westin,Shangri-la,  Mandarin,  Ritz Carlton, Starwood and many other luxury hotels.  I have a personal relationship with thousands of luxury hotels worldwide!  With Virtuoso I can guarantee you a value to your travel dollar that YOU WILL NOT BE ABLE TO FIND ON THE INTERNET.  I can't tell you how many sorry stories I have heard from travelers about how they have overpaid for luxury hotel nights.  Please talk to me and tell me what it is you are looking for and I am absolutely sure I can find the correct travel value for your next hotel night.

Enjoy benefits like these below:

Daily Full American Breakfast for two.
Extra value added amenity, such as spa credits, golf credits, or lunch
Upgrade of one category, based on availability at time of check-in(excluding signature suites and villas.
Complimentary high speed internet access for all suite bookings.
And Tom Smith Travel is honored to belong to the following exclusive hotel programs that give you added value and extra amenities and service at hotels round the world:
 Personalized amenities and special touches that enhance your clients' experiences
Full complement of services and support designed exclusively for member professionals
Direct access to the world largest and most versatile collection of luxury hotels and resorts in the most inspired destinations.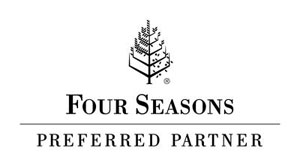 Benefits to guests are different at each hotel but here is an example of what you can expect:
Daily full American breakfast for two people per bedroom, served through In-Room Dining or in the hotel restaurant (including buffets)
Food and beverage credit of USD100
Upgrade of one category, based on availability at time of check-in (excluding signature suites and villas)
Welcome note at check-in acknowledging you and your travel agency and the amenities that are being extended
Complimentary high-speed Internet access for all suite bookings.

Club Med:  The original "all-inclusive"  !

Club Med:  Depending on the Resort, teenagers have a Club Med Passworld – an exclusive, innovative space designed specially for them by Sophie Jacqmin – or a Junior' Club Med, a Club Med classic. Whether teenagers choose to take part in the activities or just to come along and spend time with their friends for the fun, our GOs propose but don't impose, the perfect recipe for a great vacation. From 11 to under 18.  Club Med just may have the most competitve family pricing on the market. Children's Clubs are included for children aged 4-17 – and
NEW at Club Med, kids under 4 will stay FREE!

And the next time you are thinking of Ritz Carlton think of Tom Smith TravelTom Smith Travel-The Travel Society is a member of the Stars Program for Ritz Carlton Hotels worldwide.  This means added benefits to you that you cannot obtain from any other source.  Last minute availability, upgraded accommodations, breakfast daily and much more.  Ask Tom about the Star Program for Ritz Carlton!
Tom Smith Travel can offer you exclusively the

ACCOLADES

program at most Marriott properties in Europe!
Why should you use a Virtuoso travel advisor?
Because we offer insider connections and industry expertise – along with the guidance and know-how you require to make educated travel choices. You see, we're members of the most prestigious and established travel network in the world. So when you travel, you can do so with confidence – secure in the knowledge that you'll get more, simply by booking through us. The world awaits. Let us take you there.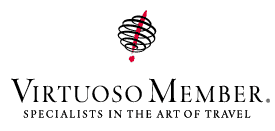 Virtuoso travel professionals specialize in completely customized vacations for their clients in addition to a full range of travel services.  Whether you spend your vacation on this planet or beyond, trust a Virtuoso affiliated travel advisor to make a world of difference.  The world's finest travel agencies and advisors are Virtuoso.