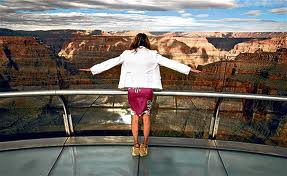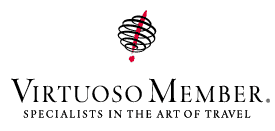 In the world today its difficult sometimes finding good, quality travel oportunities for the single traveler.  Be you a man or woman.  I have been hearing this from my clients for decades and so I want to be able to offer you, the single traveler some quality, safe, exciting and relaxing opportunities for you the single traveler.  The biggest problem with single travel has been the "single supplement" which tour packages, tour companies and especially cruise lines impose on their single travelers.
Call me and we can now discuss some great opportunities for the single traveler.  I have the latest information from these companies, who are leading the way for the single traveler:
A & K (Africa, Asia, South American, Europe)
& Beyond. (Africa, India, Bhutan)
Image Tours(Europe Tours)

…..which does help pair up singles to take advantage of "double occupancy" savings!

Single Travel International (cruises, tours, packages worldwide)
ConTiki. 

Which does pair up single travelers!

Gutsy Women Travel (worldwide destinations)
International Expeditions (Africa, South America and The Galapagos)
And here are the "solo friendly" Cruise Lines that I enthusiastically support:

Crystal Cruises
Viking River Cruises (Europe and Asia River Cruising)
Uniworld (Europe and Asia River Cruising)
Norwegian Cruise Line (NCL)
Oceania Cruises
Regent
Silversea and Seabourne
Sea Dream
Lindblad
Please give me a call and we can discuss your travel plans and travel as a single.  I can help sometimes with matching people up for trips as well with some of the above companies.   No, no, no this is not Match.Com but there are programs of matching up same sex people for sharing on tours and cruise ships.  Most importantly I can help with find a cruise, tour or package that does not have the hefty single supplement.
—-
The Five Best Places in the world for women to travel:
Here is an article published by Kelly Lewis that was in the Huff Post Travel Section.
  I have added my own notes to this list….Tom Smith
New Zealand: In addition to being one of the most visually stunning destinations on the planet, New Zealand is also one of the safest. The land of the long white cloud is full of friendly people, in a paradise where sheep outnumber the locals and hitchhiking is a widely used method of getting from one place to the other.
No language problems, friendly people! Take advantage of the new Air New Zealand Explorer Pass for inexpensive flights throughout all of the South Pacific and New Zealand!
Thailand: Thailand is one of my favorite places on the planet, not only because of it's beauty and culture, but because women here are running the show. Many hostels, bars, restaurants and tour companies are owned and operated by women, which is refreshing to see. The government also does its part — in Chiang Mai, for example, the Thai government operates a rehabilitation program for female inmates that teaches them skills in massage so that they will be able to find work upon release. If you're heading to Thailand, be sure to check out our guidebook on the country!
Bangkok and Chiang Mai are shopping meccas! And Thailand has the best Spas in the world!
South Korea: The education system offered in South Korea is impressive, with a 2010 UNESCO study showing a literacy rate of more than 98 percent for women over the age of 15. That, combined with the fact that it's a relatively safe and easy place to travel, makes South Korea high on our list. And it's not just us — thousands of expat women call South Korea their home, working as English teachers who help to mentor tomorrow's generation of women.
This is a great shopping country…really good buys.  Language is difficult at times outside of Seoul.
Iceland: Iceland ranked No. 1 in a

recent survey

by Newsweek and The Daily Beast, which examined the laws, health rates, education level, employment and amount of women in politics in 165 countries. The natural scenery is stunning, and there are only 300,000 residents in the small country.
Take advantage of the free stopover with Icelandair.  Friendly perfectly safe country!
Canada: Canada is consistently ranked as one of the happiest countries in the world for women to live. It's beautiful, has a low crime rate, and offers free health care, which is especially important for women.
-Consider the Rocky Mountaineer Train excursion to Banff/Lake Louise.  Also Vancouver is a terrific weekend getaway!
 The Single Traveler on a European River Cruise!
Good news from European river cruise lines now have single accommodations!  For examples
Scenic Cruises
has one single balcony suite per ship, six
Ama Waterways
ships offer single occupancy staterooms.  Tauck will feature four dedicated cabins per ship for singles. 
Uniworld
will have one cabin per ship.  Other cruise lines offer a good value for single travelers: 
A-Rosa
has Category C thru F single supplements at a discount. 
Avalon Waterways
has hundreds of solo travelers each year and waives single supplements on certain voyages. 
Uniworld
provides single travelers with redusced single supplements on many departures as well as waived single supplements on 29 voyages in 2014. 
Ama Waterways
has many designated voyages with no single supplement.  Multiple 2014
Ama Waterways
"wine themed" voyages also have waived single supplements if the cruise is booked and deposited by January 31, 2014.  Give us a call and we can see what is available for you as the single traveler!
—
Call Tom for details.  503 477 5341 or toll free 877 604 3107
——
Why should you use a Virtuoso travel advisor?
Because we offer insider connections and industry expertise – along with the guidance and know-how you require to make educated travel choices. You see, we're members of the most prestigious and established travel network in the world. So when you travel, you can do so with confidence – secure in the knowledge that you'll get more, simply by booking through us. The world awaits. Let us take you there.
Virtuoso travel professionals specialize in completely customized vacations for their clients in addition to a full range of travel services.  Whether you spend your vacation on this planet or beyond, trust a Virtuoso affiliated travel advisor to make a world of difference.  The world's finest travel agencies and advisors are Virtuoso.
-Tom Smith