On this page please find:
Travel Tip:  Airline reconfirmation policy

New Non-Stop flights on Iberia Madrid-San Francisco !

Frequent Flyer award tickets and upgrades.

Baggage Tips!

Travel Insurance
Tom's Travel Tip:  Travelers who do not reconfirm their flights are really at risk.
.
Part of the terms and conditions of ticketing with Tom Smith Travel is that you are aware that it is your responsibility to reconfirm your flights.It has happened a couple times this year.  A traveler calls me from the airport or getting ready to go to the airport and he finds out that his flight was cancelled by the airline or it has already left.  According to the passenger contract that each passengers has with the carrier, an airline can change the schedule and/or cancel the flight.  It is the responsibility of the passenger to reconfirm his/her itinerary.  This is so easy to do!  All you need do is call me or email me and I am always happy to reconfirm for you.  Or you can call the airline directly. If I take care of your air and ticketing I always supply you with the airline record locator, your reservation code for your itinerary.  This code is essential for reconfirmation and check in with the airline.   For domestic USA flights call 24 hours in advance for International flights call 72 hours in advance.  I wish more travelers would do this….it saves such alot of hassle and frustration!
——-
Iberia now flies Non-Stop
Madrid-San Francisco!




It has been a while since we've seen Iberia add a new route to the US, so this is pretty exciting. Iberia has announced that they're adding a seasonal summer flight between San Francisco and Madrid in 2019. The route will operate 3x weekly (Mondays, Wednesdays, and Fridays) between April 22 and October 4, 2019, with the following schedule:
IB6175 Madrid to San Francisco departing 12:30PM arriving 4:15PM
IB6174 San Francisco to Madrid departing 6:00PM arriving 2:20PM (+1 day)
The flight covers a distance of 5,984 miles in each direction, and is blocked at 12hr35min westbound and 11hr15min eastbound.
Iberia will operate the flight with an A330-200, featuring 19 business class seats, all of which are fully flat and feature direct aisle access.
Ask Tom to quote you the best fares for economy class and Business Class on Iberia!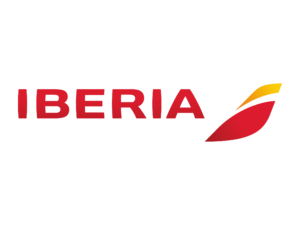 Frequent Flyer Award tickets and upgrades:
For those travelers who are members of a frequent flyer program with any airline, or for that matter any frequent guest with a hotel chain or car rental chain we are always happy to add your membership number to your reservation.  It is the goal of many of these programs to NOT give you your miles so you need to be aware of this when reading your statement from the mileage program.  If you have not been credited with your miles or stay or car rental you will need to proove that you in fact did fly, sleep or drive!  The only way that these programs will credit your miles should they not show it on your statement,  is if you provide them with proof, hard copy proof.  We will be happy to provide you the hard copies of your passenger receipt or reservation and in fact we do every time we make reservations and ticket you as our client.If you have a frequent flyer membership number in your personal profile with Tom Smith Travel it will automatically be posted to your air, car or hotel reservation.  Just give us your Frequent Flyer information and we will always add it to your reservations.
Tom Smith Travel

does not

make reservations, search flights or ticket Frequent Flyer Award tickets or upgrades.  We are happy to refer you to a colleague in The Travel Society who is an expert at negotiating award travel and upgrades.   He does this for a fee but can definitely help you.  Please let me know if you would like to be referred and I will be happy to do so.  Then we can go to work on your itinerary for your hotels, tours, car, rail, cruise all the land stuff which is my expertise!
Here are the guidelines for using the services of our Frequent Flyer Award Expert:
My colleage at The Travel Society who specializes in Frequent Flyer Awards only takes on client referred to him.  I will be happy to make an introduction to him if you let me know your needs. 
Baggage…..
your biggest challenge when traveling.
What to do with your baggage when flying?  Many travelers today are simply carrying their baggage on board the aircraft as "carry-on" baggage.  This is because most airlines now charge to check luggage. Anywhere from $25 to $50 per bag for the first piece of luggage and upward for your 2nd piece of luggage.  Luckily carriers do not charge for carry-on bags.  So if you can consolidate what you take with you on a trip and can fit it into the carry-on limits I say go for it.  To further complicate matters airlines are now not honoring their "interline passage agreements".  This means that the agreements that two different airlines no longer will allow you to check your baggage from your origin to your destination if you make a change of airline along the way.  There are exceptions to this rule and the biggest one is that if you have one ticket that covers all your flights, as opposed to two seperate tickets then you can check your baggage all the way through with only one charge for baggage.  For most international trips there is a free allowance that give you one free cecked bags.  Of course there are a million exceptions to this and if you are flying Business Class or First Class on on ticket there is no charge for checked baggage.  Again, there are exceptions.  So please ask the questions at the time of booking your air reservations, I will do my best to give you the most up to date information.

Travel Insurance:
Remember that you must purchase travel insurance within 2 weeks of making the initial payment for your trip in order to receive the "Pre-existing Medical Condition Waiver".  You need to ask me to send you a quote for travel insurance and I will be happy to do so.  I use Travelex and AIG Travel Guard, which are considered the leaders for travel insurance.  Also remember that Medicare does not cover you outside the USA.
–
Why should you use a Virtuoso travel advisor?
With global connections and unparalleled expertise, we save you valuable time, and transform do-it-yourself trips into extraordinary customized travel experiences.  From everything from weekend getaways to trips of a lifetime, count on your Virtuoso travel agent.
Virtuoso travel professionals specialize in completely customized vacations for their clients in addition to a full range of travel services.  Whether you spend your vacation on this planet or beyond, trust a Virtuoso affiliated travel advisor to make a world of difference.  The world's finest travel agencies and advisors are Virtuoso.