Follow Tom as he cruises the Danube in March with Scenic River Cruises

Tom has been invited to experience Scenic River Cruises voyage on the Danube from Budapest to Passau then on to Munich.
–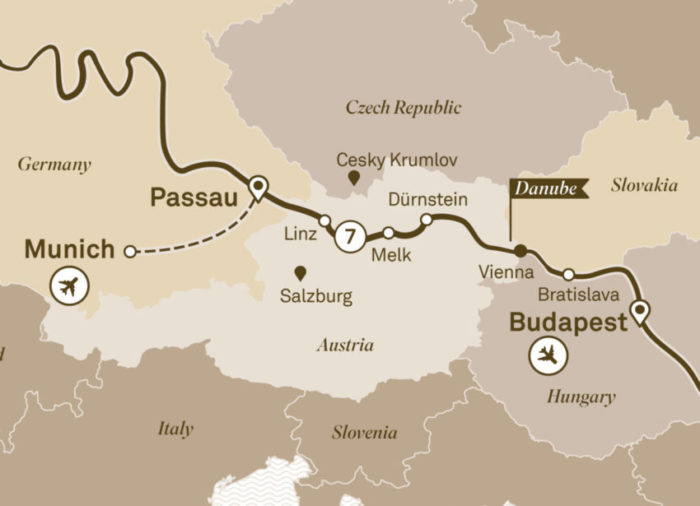 There is no better way to get to know a destination or cruise than to experience it for yourself.  Tom has been invited to cruise with Scenic River Cruises as it sails from Budapest to Passau for 8 days.
The Danube River may not be the longest river in Europe—that distinction goes to the Volga River, which flows through central Russia—but it is without question, one of the continent's most popular. The 1,785-mile-long waterway begins at the convergence of two streams in the Black Forest region of southwest Germany, and it flows east through 10 countries (Germany, Austria, Hungary, Slovakia, Croatia, Serbia, Bulgaria, Romania, Moldova, and the Ukraine) before emptying into the Black Sea. The river also flows through a handful of Central and Eastern Europe's most influential cities, including Vienna, Budapest, Belgrade, and Bratislava, providing Scenic river cruise guests with endless opportunities for exploration and immersion.
One could argue that of those cities, Vienna is culturally the richest. After all, Vienna was the epicenter of classical music during the 18th and 19th centuries. On a Scenic Danube river cruise, guided walking tours dedicated to the city's connection to great composers bring visitors to landmarks associated with artists such as Ludwig van Beethoven, Johannes Brahms, Joseph Haydn, Franz Liszt, Gustav Mahler, and Franz Schubert. In fact, it was the Danube River, itself, that inspired Johann Strauss II's famous waltz "On the Beautiful Blue Danube."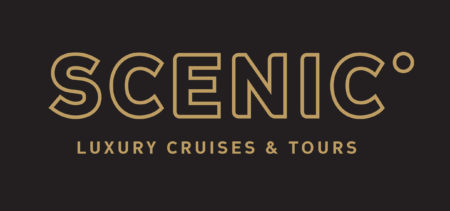 Travel the iconic waterways of Europe on board a luxury Scenic Space-Ship, and experience all-inclusive river cruising like never before. From unforgettable excursions, fine dining and complimentary beverages throughout your cruise, to the luxury extras you'd expect to pay extra for; our innovative approach to all-inclusive travel means everything is included in the price of your river cruise. We've truly gone to the Nth degree to ensure your complete comfort and wellbeing, and because there are no hidden extras, you can afford to leave your wallet at home.


 

Cruise the Douro River of Portugal….

A wonderful experience of a great river, great scenery and really great wine (& port!  Begin and end your voyage in the city of Porto, Portugal.
" The Douro River is such a wonderful river cruise.  It combines a visit to the incredible city of Porto (I love it!) with the wine country along the Douro River and on into Spain.  The wineries along the river remind me of what Napa Valley was like 40 years ago:  small family run vineyards and wineries, friendly people and really great wine ( & Port!).  There are several different river cruise lines to choose from……deluxe all-inclusive to a more budget class.  The ease of getting on in Porto to your embarkation is just the delight of this cruise ( 7 to 11 days).  So relaxing and just fun-filled.  I recommend this to veteran travelers as well as the first timer to Europe…..a great adventure!"  I have some very special pricing on:   Emerald, Viking, Ama, Uniworld and the all-inclusive luxury of Scenic River Cruises."
 *
Virtuoso's Voyager Club






"These are exclusive rewards for my cruise clients"
-Tom Smith
No one delivers a better luxury cruise vacation experience than Virtuoso Voyager Club. Choose from hundreds of hosted departures aboard the world's top cruise lines. Add fascinating guided full-day or evening shore vents, gracious personable hosts and a festive shipboard cocktail reception – all at no additional cost – and you'll understand why the world's most experienced travelers prefer Virtuoso Voyager Club.
How can you join? Voyager Club membership is your complimentary reward for choosing a Virtuoso travel specialist like Tom Smith for all of your travel arrangements.
Virtuoso Explorer
A World of Discovery
Want to enrich your cruise experience? Start with a stimulating itinerary aboard one of the world's most exciting ships. Add a half-day, interactive shore event or special gift that embellishes local cultures and customs – plus socializing with fellow travelers who share your interests and tastes.
It's all yours with Virtuoso Explorer, our new value-added cruise program tailored to your active lifestyle. And, it's all complimentary when you book with your Virtuoso specialist Tom Smith.
Virtuoso travel professionals specialize in completely customized vacations for their clients in addition to a full range of travel services.  Whether you spend your vacation on this planet or beyond, trust a Virtuoso affiliated travel advisor to make a world of difference.  The world's finest travel agencies and advisors are Virtuoso.