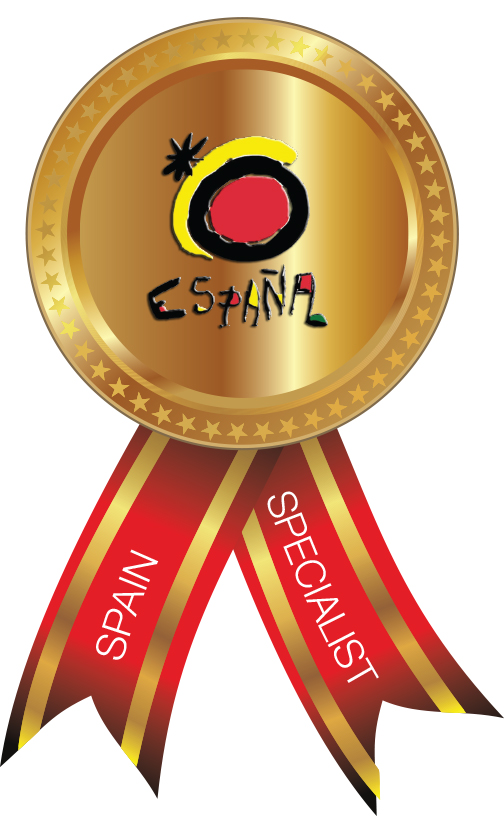 Tom is a Certified Spain Specialist with the Spanish National Tourist Office


Tom is a Certified Catalonia & Barcelona Specialist
Custom made itineraries by Tom Smith Travel
For those of you who do not want a group escorted tour but are more comfortable doing and seeing things on your own Tom Smith Travel can design a completely independent itinerary just for you.  Here is what an FIT (Foreign Independent Travel) can include for you from Tom Smith:   
Research and General Information for your destination
Air travel. All Domestic and International Airlines.  Reservations and secure ticketing.
Arrival/departure transfers
Local transportation and" city cards"
Skip-the-Line entrances to many of the most popular sites.
Hotel searching and finding the "right fit" AND availability/pricing
Local tours and trusted private guides.  Let me suggest to you with my favorite guides from around the world. Yes, trusted and tested guides that will give you the very best local sightseeing and behind the scenes views. Many of these guides have been with me for years!
Train Tickets and seat reservations for point-to-point rail travel.  Also:  Rail Passes.  Tom is a certified Rail Specialist with Rail Europe.
Car rentals worldwide
Private car and driver services.
Route planning for driving the backroads of Europe
Bicycle and hiking itineraries.
Pre and post cruise packages
Restaurant (trusted!) recommendations and reservations
SPORTS:  Tickets to soccer matches.
Cultural events & activities including tickets (theater, opera, music, museums)
Spa and wellness opportunities
Wine and Food opportunities
Shopping information and special VIP services in Spain and France
Adventure activities from hang gliding to swimming with the whale sharks.
Wildlife and nature opportunities
Anything of a special nature to make your trip perfect.
The added benefit of being a member of Virtuoso….which can open up a world of special amenities for your travel.
My experience of 40 years as a travel professional working with 7 continents.
Utilization of my specialist designation and certifications from the Spanish National Tourist Office and the Catalunya Tourism Board.
If someone told you how to have the best possible travel experiences, that you'd have everything exactly the way you like it, would it get your attention?  That's what I do:  customized experiences-designed with you and for you.  Just as you entrust a doctor with your health, an interior designer with your style, or a broker with your finances, you can expect more with you collaborate with Tom Smith Travel.  FITs or Foreign Independent Travel is what I specialize in at Tom Smith Travel.  See above!   Working out customized itineraries just for you!  This means air, hotel, car, train, tour, ship, sightseeing and adventure.  This is not a "cookie cutter" or group tour,  it is just for you.  This takes a level of expertise that is gained from years of travel planning as well as education about destinations on 7 continents.
Please ask me for examples of itineraries that I have completed for clients.  I will be happy to send you an example.
NO, I do not use internet booking engines or Trip Advisor or any other consumer travel thing.  I use trusted, reliable tour operators, professional reviews and On-Sites with Virtuoso who are companies I have a trusted, long term and guaranteed relationship with. And most importantly I utilize my 40+ years of hands on travel experience in 85 countries around the world.   In addition I work for The Travel Society, A Virtuoso Member and there is a wealth of expertise with my colleagues if I have a question about a particular destination I am not familiar with.  I have personal relationships with thousands of hotels and hotel copmpanies around the world.  Your trip is researched, confirmed and guaranteed to be the best vacation for your needs.  I cannot tell you how many stories I have heard from travelers who try to "do-it-yourself" for their travel and it ends in a disaster……this is not the type of travel that I work with.  I have been a travel agent for 40+ years, I've been to 6 continents and over 80 countries, many repeatedly.  I hope that you can use my world of experience.
I am a certifed expert for many countries, tour companies, airlines,  rail, and hotels around the world (see below).  My planning services begin with listening to your ideas and hopes for your vacation.  From there we will craft a customized trip to your destination from beginning to end.  Here is an example of the resources that I use in putting together a guaranteed  vacation from a travel professional. 

Fees, Terms and Services for FIT clients:
The fee for my FIT services is $150.00 per couple.  This fee is collected after we are agreed upon an initial itinerary which means I will prepare an initial itinerary proposal (#1) from our conversations and your input.  After the draft itinerary is sent to you, and you like and agree to proceed,  then the fee is charged.  PLEASE NOTE THAT THIS INITIAL "ROUGH" DRAFT ITINERARY IS JUST A BEGINNING AND AN IDEA OF POSSIBILITIES. The fee  is not part of the cost of your reservations.  It is a professional fee and is non refundable. This fee is in addition to any service or ticketing fees for air or rail ticketing, deposits/payments required from suppliers and is non-refundable.   We will then proceed to craft your customized and personal itinerary.  You will receive a trip plan,  hotel ideas, my personal reviews of hotels and professional reviews and recommendations based upon your itinerary. Also you will receive my "Tom's Travel Tips" and the inside scoop on the best guides and tours, driving routes, etc.  There are many things that are included for my FIT clients….things like special skip-the-line entrances to many of the most popular sites, cooking schools, adventure activities, bicycle tours,  private guides and special places to experience the cuisine and wines of your destination.   We usually go thru several revisions and get it perfect.  There are fees for changes & cancellations once deposits are paid to suppliers. A final professional document packet is prepared for you which includes your custom itinerary,  "Tom's Travel Tips", all vouchers, reading lists, packing suggestions, maps,  tickets and documents that you will need for your trip.  
        And finally either you or Tom can opt out at anytime.  It is like an "at will" arrangement.  Again the fee is non refundable and it gets us started in planning the perfect vacation for you.
For every FIT client you will have access to Tom's Travel Tips.  These are up-close-and-personal guides from Tom's travels around the world: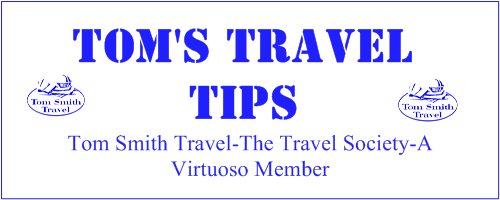 Travel Insurance:
Remember that you must purchase travel insurance within 2 weeks of making the initial payment for your trip in order to receive the "Pre-existing Medical Condition Waiver".  You need to ask me to send you a quote for travel insurance and I will be happy to do so.  I use Travelex and AIG Travel Guard, which are considered the leaders for travel insurance.  Also remember that Medicare does not cover you outside the USA.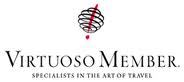 Tom Smith Travel is a travel specialist for the following destinations:
Spain (Tom is a Certified Spain Specialist with the Spanish National Tourist Office)
Spain:  World Heritage sites
Tenerife Specialist (Canary Islands, Spain
Catalunya (Barcelona) Certified Specialist by the Catalunya Tourism Board
Alitalia's Italy Specialist Program
India
Scandinavia
British Isles
Japan:  Tom is a Japan Travel Specialist and holds a general certificate and the Advanced  Certificate from the Japan National Tourism Organization (JNTO)
Thailand
China,  including Hong Kong and Tibet
Nepal
South America
France
Switzerland
Austria
Italy
Mexico
Alaska
Canada
Hawaii
Tahiti
Fiji
New Zealand
Australia
Indonesia including Bali
And in addition I am a preferred or registered agent for:
Lufthansa
Rail Europe
Paradores of Spain
Made-for-Spain
Amtrak
British Rail
EZ-Italy
Pleasant Holidays
All About Tours (Hawaii, So. Calif. and Fiji)
Windstar Cruises
Auto Europe
Avanti Destinations
Brewsters (Canada)
Swain Tours
Made For Spain
Spanish National Tourist Office
Marriott Hotel Specialist
Greaves Tours……India
Abercrombie and Kent A&K
Qantas Vacations
Orient Express…Belmond
Belmond Hotels….Bellini Club
Petrabax-Paradores of Spain and Hotels of Spain
Fairmont Hotels…Famous Agent
Four Seasons Hotels…preferred partner
Starwood Hotels…SPG Concierge
Ritz Carlton Hotels…Stars Program
Rosewood Hotels…Elite
Shore Trips:  private shore excursions for cruise passengers
G Adventures
Viking River Cruises
Crystal Cruises
Holland America Cruises
Lindblad National Geographic Expeditions
My fees for FIT planning

.

$150.00 for two people traveling together, see terms above.

—
Why should you use a Virtuoso travel advisor?
Because we offer insider connections and industry expertise – along with the guidance and know-how you require to make educated travel choices. You see, we're members of the most prestigious and established travel network in the world. So when you travel, you can do so with confidence – secure in the knowledge that you'll get more, simply by booking through us. The world awaits. Let us take you there.
Virtuoso travel professionals specialize in completely customized vacations for their clients in addition to a full range of travel services.  Whether you spend your vacation on this planet or beyond, trust a Virtuoso affiliated travel advisor to make a world of difference.  The world's finest travel agencies and advisors are Virtuoso.