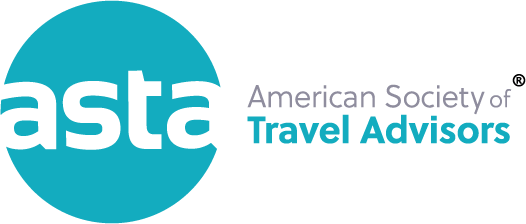 Here is what clients say about Tom's work:
"Tom has an amazing depth of knowlege and expertise in world travel. He
seems to have visited nearly all major destinations of the world, and has
helped countless clieints by applying the personal insights he has gained in
his travels. One of his most important qualities is reliability. Tom knows that
his clients depend on him, and he always attends to thier needs. Tom understands
the importance of thorough preparation and planning when it comes to travel,
and his focus on all details is impressive. I have recommended Tom to numerous
clients, and have always received very positve feedback from those
clients."  Steve Bennett, Attorney in Portland, Oregon
"I've known Tom for 40 years
and have watched him advance his career in the travel industry by continuously
adapting to travelers' needs and changing opportunities. Tom has endless
passion for exploration and a vast network of professional resources across the
globe: You simply cannot find a better person to work with on your next
adventure!"   Peter Ingram, San Francisco, CA
" Tom arranged a trip for my wife and I to so. France.
It was complex trip as my wife had toLeave Paris for a short business trip and I was booked on a train to so. France where I spent a night and after picking up a car I met my wife at the airport. All the documents arrived punctually, and Toms suggested venues were all perfect. Tom travels so much he has insightes were fantastic. "
–Bill Apton, Photographer California
"Tom helped us put together a GREAT trip to South America that came off beautifully!  It was tough because we had a budget that presented challenges but Tom worked through all of it in absolute good cheer.  I would highly recommend Tom and will call him again for our next big trip!" – Larry Johnson, Los Angeles
"For our honeymoon Tom personally planned all details of our three week trip to Thailand.  Every little detail was well planned, including the best hotels, guides, drivers conveniences, adventure, etc., all at a reasonable cost.  We had a a fabulous experience and we would not hesitate to have Tom do travel planning for us in the future."  – Nancy & Jeff, Ashland, OR 
"Tom's expertise in travel, particularly international travel, is unequaled. His personal experience is key to his knowledge of routes, service providers and individual countries. Often this takes one "off the beaten path," which is exactly why you should use his services." – John Enders, Freelance Writer Ashland, OR and San Juan Islands, WA
"Recently we sent our oldest to study abroad in Barcelona Spain and needed to arrange travel.  Although it was a small task, relative to his usual tour bookings, Tom made us feel like we were his only client.  Tom is the consummate professional, responsive, creative, knowledgeable and is a blast to work with. He secured a perfect schedule and fare and provided personal insights to her destination. Do yourself a favor when booking your next vacation…let Tom take care of it so you can begin relaxing before you go."  –Terry Shanley, Portland, OR
"I love that Tom has such a curious fascination with the uniqueness of every travel experience.  He loves to share this fascination with others and in the process, opens your eyes and mind to these new adventures.   He has gathered a generation of explorers from around the world to share their personal stories of adventure, just so that we all can marvel and dream our own travel adventures."  -Bruce Naglee, Hotel management Arizona
"Tom is expert at understanding your desires for a leisure vacations and putting together a memorable, outstanding experience you will remember for years to come. He travels the globe uncovering gem vacation packages and locations. He offers a great value for your investment.  I would highly recommend his expertise and knowledge when you are seeking something truly incredible."  -Angela Todd, Interior Designer, Portland Oregon
Here's what I have to say about myself and my career:
Each day a new journey begins…..
It all started with a dream to travel.  This dream of travel started when I was very young.  I wanted to go far beyond the beautiful Rogue River Valley in Oregon where I was born.  As a child I would write to hotels, airlines and travel offices asking them to send me their brochures.  I started my work as a travel agent very young to the amazement of my family.  My dream of travel was realized with my first international trip to the Seattle Worlds Fair and Canada.  I was bitten by the travel bug.  My English major in college led me to my first trip to Europe, where I studied at St. Peters College at Oxford University.  My love of the British Isles has never waned and I usually am visiting there once each year.   I think that I have seen almost all the corners of the UK, but I keep discovering new places! That first trip to England and living there allowed me to discover the rest of Europe.  As a student  backpacker with a youth hostel card and a Eurailpass I truly learned what it was like to vagabond and discover cultures different than my own….a passion that guides me on every adventure. The next year I spent the summer working for my father with his business partners in Japan and I took the opportunity to discover Asia.  I was on one of the very first trips by an American into China that year,  it was truly like visiting Mars.  After graduating from the University of Oregon  I decided to move to the east coast.  I had a wonderful job where I traveled the United States, but Oregon was my home and I ached for the rivers, ocean and mountains so I decided to settle  down.  Back in Oregon I also took up my childhood love of the outdoors with climbing, skiing,  hiking and whitewater rafting and kayaking which has taken me all over the world and living in Idaho now, the "whitewater state",  I am in heaven.   I got serious about the travel business and began by training with Pan American World Airways at their training facilities in New York, London, Honolulu and Miami.  I then decided it was time to  open my own travel agency, Explorer Travel Service in Ashland, Oregon.  I was back home and loving the life of living in a tourist town and fulfilling my dream of being a travel agent.  I quickly became involved in my community and joined Rotary (I am celebrating my 30th year as a Rotarian!).     The  travel agency grew over the years and I opened branches and divisions of travel and tour operation.   I was able to travel the world and it was my job!     My specialities grew and developed and I was able to not only sell travel but learn the art of being a tour operator and lead my own tours.  I even took a course at NOLS (National Outdoor Leadership School) in Wyoming where I earned my Wilderness EMT so that I could better lead adventure tours.  I started a very successful adventure travel lecture series and met the most famous travelers in the world.  I have led trekking trips in Nepal,  ski tours to Europe,  cultural tours  in Southeast Asia, Europe,  Latin America and the South Pacific to mention a few.  After 25 years I sold my  travel agency to an American Express affiliate and was hired back to run the International Department.  From there I was offered a challenge to open the Travel Services Department for a automobile corporation with offices in 15 states.  The experience of running a large full service corporate travel department with hundreds of business travelers was indeed a great experience.  With my move to Sun Valley,  Idaho I was hired by Andrew Harper Travel and specifically worked in the villa and yacht program, ran the eAuction program and reservations and the hotel marketing  program.  It was a great experience to work with exclusive and luxury travel.  My home is now Portland, Oregon, truly one of the greatest cities in the USA.    Now, thirty years hence,  I have come full circle and I am doing exactly what I love,  being a travel agent and working with individuals to create unique itineraries and discover incredible destinations. Tom Smith Travel is an affiliate of The Travel Society,  a host agency that is a Virtuoso member.  Being Virtuoso opens up an entire world of travel and special privileges.    I am able to utilize my work experience on six continents and with the finest airlines, cruise lines, hotels/resorts, rail and tour companies in the world for discerning travelers.   I look forward to helping you discover this amazing world we live in and share my experience so that you will have that perfect vacation.
[constantcontactapi formid="1" lists="2"]
-Tom Smith
---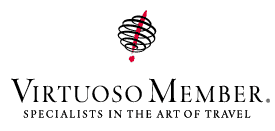 Why should you use a Virtuoso travel specialist?
Because we offer insider connections and industry expertise – along with the guidance and know-how you require to make educated travel choices. You see, we're members of the most prestigious and established travel network in the world. So when you travel, you can do so with confidence – secure in the knowledge that you'll get more, simply by booking through us. The world awaits. Let us take you there.
Virtuoso travel professionals specialize in completely customized vacations for their clients in addition to a full range of travel services.  Whether you spend your vacation on this planet or beyond, trust a Virtuoso affiliated travel advisor to make a world of difference.  The world's finest travel agencies and advisors are Virtuoso.